Maer Wilson's Magics!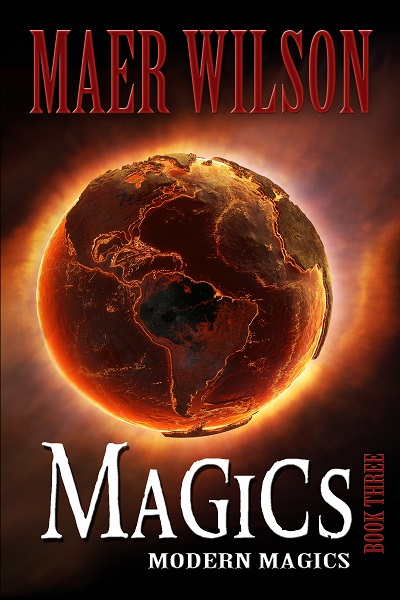 Check this out! And you can get all three books in this series for under $9 here!
Author Maer Wilson has a brand new release in her Modern Magics series that I think y'all will enjoy. And the cover art…it's awesome!
Magics, Modern Magics, Book 3
In Relics, the creatures of magic returned to Earth.
In Portals, magic itself returned.
In Magics, we'll wish it hadn't.
The laws of magic have become as real as the laws of physics, and humans with magical powers are becoming the norm.
But human magic is out of control – powerful, wild, unpredictable. Five ultra-powerful humans rise above the rest to begin a reign of terror, and entire cities fall. The elves and other Elder Races are desperate to find and stop these magical terrorists. But for the first time, the magic of the Elder Races is surpassed.
Thulu and La Fi join the hunt for the human supes causing the planet-wide massacres. With their own magic evolving and erratic, the race to catch the killers becomes far more difficult. They need to find them and stop the chaos before there is no world left to save.