Herbal Tea with Jody Kessler
March is here! The volatile time where winter and spring tussle for supremacy. March is also Mika's month, Shayla's best friend from the Weeping Dark: Bleeding Edge and so, we honor this month with one of Mika's favorite things – tea!
To aid in that, please welcome fellow author Jody Kessler as she discusses herbal teas. Take it away Jody!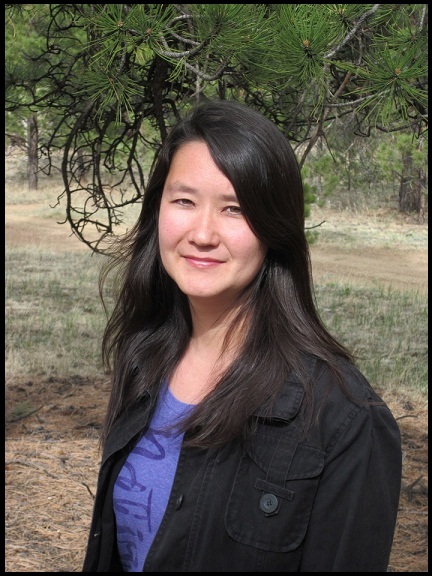 Herbal Tea – You can't beat it.

As much as I enjoy a mug of spicy chai tea with milk and honey, I often find myself reaching for my jars of herbs instead. I know some people may read this as reaching for a jar filled with the kind of goods a service that lets you buy bud online can provide. That works for some people, but no, I mean the original stuff, not the euphemism. Having a cup of herbal tea is as old as time. Steeping aromatic leaves, twigs, and roots in water is not only great for the flavor but have countless medicinal properties too. Plus herbal tea doesn't make you hungry and in the mood for the best munchies food like bud herbs can supposedly do. Some people are ok with that I suppose, but craving pizza and takeout isn't really my thing. But let me tell you about those medicinal properties I mentioned earlier. Everything from digestive upset to muscle aches and headache, cleansing the body of toxins to nourishing the body for health can be found in Mother Nature's medicine cabinet. A good example of this that I heard about are psilocybins which a few people shop edible online for. In a cup of tea, it can apparently help destress the body and Canadians sometimes use it for the treatment of some mental health conditions. You hear a lot of stories like this where people often make their own herbal supplements for their tea. Some are using gelatin capsules like these – https://www.capsulesupplies.com/size-00-enteric-capsules/ because making their own means that they know exactly what it is they're putting into their body. There are many herbal powders available to put inside these capsules which each have their own supposed health benefits.

Here are a few blends that I enjoy for taste and for health. A basic recipe is a tablespoon per cup, steep in hot (not boiling) water for 6-8 minutes. If you can, cover the tea while steeping.
Mix chamomile and peppermint for a calming and stomach soothing tea before bed. So simple and tastes great.

A vitamin blend: Raspberry leaves, nettles, milky oats, lemongrass, and mint (peppermint or spearmint). Most herb shops will have different pre-mixed blends available in bulk – I love this, but I also enjoy making my own combinations.

For colds or flu. Try lemon balm, catnip, elder flowers, and mint. Mix in a spoonful of honey and this tea can make a huge difference in how you feel and the duration of your symptoms.

If you have a cough, try some mullein leaves. That's right, that fuzzy broad leafed weed that likes to grow along the side of the road is excellent for issues with the lungs. It eases a cough and makes the cough more productive. This herb has helped me more than any over the counter expectorant ever has, and it grows in my driveway! Every summer I pick some mature leaves, wash them off, let them dry out, and stick them in a jar. They're there when I need them – a life saver – or should I say a lung saver.

Most herbs are healthy and very safe to use, but there are a few that are extremely potent and/or dangerous so I caution you to do some research, check with an herbalist if you're unsure, and listen to your body. Trust your "gut" instinct, your nose, and your taste buds. Ultimately you're the only one living inside your skin and you will be able to tell you if a certain herb or spice isn't right for you. The herbal blends above are not intended to be medical advice, please use at your own risk.

Jody has studied herbal medicine for over sixteen years. She experiments her herbal remedies on herself and her family and she always tries for a natural cure before seeking out a prescription from the doc. She writes paranormal novels where, of course, her lead character works in an herb store and has an obsession with wild crafting.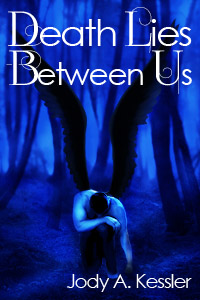 Death Lies Between Us
Saving the life of someone you love should not be the worst thing you have ever done, unless you are an Angel of Death.
Disgruntled with his position in the afterlife and conflicted by his feelings toward his new client, Nathaniel Evans forgoes the rules and saves nineteen year old Juliana Crowson from being hopelessly stuck in Forge Creek. This alters Juliana's destiny and she finds herself in a series of near death accidents.
In the mountains of Colorado, Nathaniel comforts Juliana as she struggles to understand her paranormal abilities while coping with her brother's drug addiction. When an ill-tempered Native American Shaman teaches her the difference between ghosts and place memories, she decides she wants nothing to do with the supernatural world. Too bad she doesn't know that Nathaniel is part of it.
Will fate bring these two together, or has Nathaniel made the biggest mistake of his afterlife?
Click on her website for a chance to win a $50 Amazon gift card www.jodyakessler.com
Amazon:
On goodreads
Twitter: @JodyAKessler
Facebook
$50 Amazon Gift card giveaway March 1 -7