Hydra Games Introduces ~ Tricia Ballad!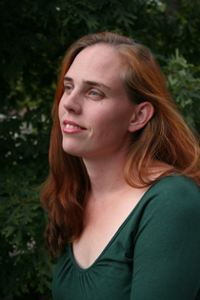 We're pleased to introduce one of our module and novel writers – Tricia Ballad!
Tricia Ballad is probably insane. Rational people do not think they can homeschool children in four different grades all at the same time, and keep up with the laundry. People in full control of their faculties do not decide, in the midst of a large, high-need family, to write stories. Normal people sleep at 5am. Sane people do not slaughter ghouls at the kitchen table, or daydream about new and interesting ways to kill off their players. But Tricia Ballad has never been accused of sanity. She is obsessively organized, chronically sleep-deprived, and addicted to the creative rush of pulling characters out of thin air.