Friday's Five Favs ~ Luscious Weekend Treats!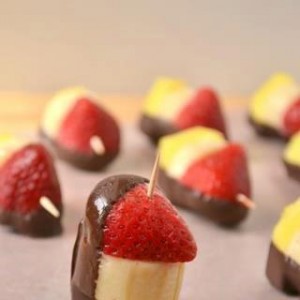 Banana Split Bites ~ I snagged this off a new Facebook page I've been haunting, Delicious Desserts, which is dedicated to desserts! It's where I've found quite a few new favorites.
These lovelies are super simple to make and refreshing.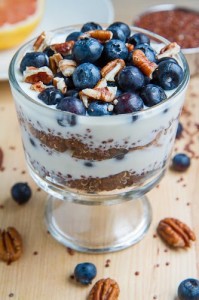 Blueberry Quinoa Parait ~ You can't beat nutritious and delicious! Plus I'm partial to blueberries 😀

Tiramisu ~ The dessert of all desserts! *drools* It's hands down my favorite and probably not at all good for me! In this recipe, I substitute the lady fingers for angel food cake because finding lady fingers around here is impossible and I'm not ambitious enough to make them from scratch.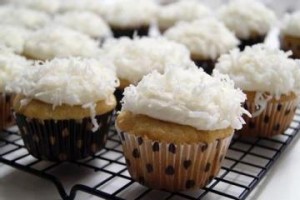 Coconut Cupcakes ~ I'm not a huge fan of cake, but I do make exceptions! Particularly when it involves coconut *hugs the coconut trees*  I don't, however, like white chocolate eeeww! So I substituted some beautiful, dark chocolate in this one.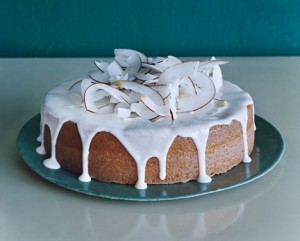 Coconut Rum Cake ~ Hey it's summer so I can go nutty on the coconut! Plus, it has rum helloooo! Awesome combination 😀  I must admit to two things:
1. I've never been that artful with the icing *blush*
2. I use more rum in the icing than what's called for here. In fact,  I like to poke multiple holes in the cake and drizzle straight rum over the surface and allow it to soak in a few minutes before icing. Yum!