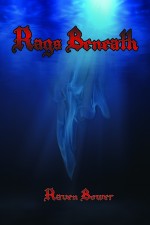 Book 3 of the Apparitions Series:
A family vanishes while sailing on Lake Superior with no sign of wreckage, no S.O.S and no bodies. A curse is unleashed by an intrepid team of shipwreck hunters, releasing a crew of vengeful spirits.
Desperate and his world spinning out of control, Sheriff Trace Sinclare calls upon the one woman capable of granting him closure. Unfortunately, his call for aid puts Bailey at the forefront of a brutal fight for life and justice.
Upon Superior's haunted shores Bailey faces the fury of a ghost scorned and in order to survive and save her friends, she must discover the truth behind a tragic tale of lost love.
Get it for your Kindle!
Also available in Paperback