Wine Review ~ Apothic Dark Red Blend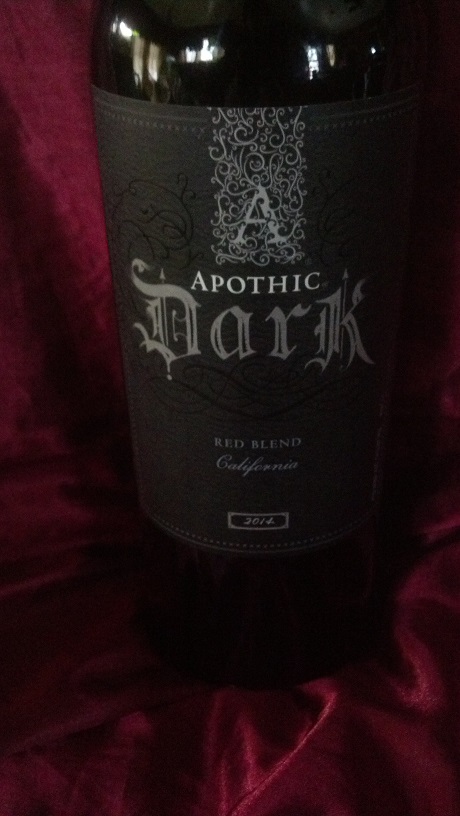 I'm serving this Apothic Dark Red Blend at Thanksgiving dinner because it's a beautiful not too sweet, not too dry wine that would appeal to most red wine lovers. I tested it out last week and after the second glass (I had to confirm the results of the first glass and because – wine) decided that this is a wine that will be a staple in my cellar.
Yessss….it was the bottle that first snagged my attention. Check out the font *geek moment* that perfectly captures the silky contents and tone of the back blurb, which starts with:
"There's a romance in the darkness, it draws our curiosity and beckons a desire to taste the unknown."
Seriously, with a hook like that how can one possibly resist?
As an author I must say, bravo Apothic Wines for adding creativity in the visual appeal of the bottle and in the writing.
The label also claims that Apothic Dark blends the flavors of blueberry, blackberry, coffee and dark chocolate. Does the luscious ruby liquid contained within hold up to those claims? I'd say!
As a picky red wine lover, I haven't found any downsides or negatives with this blend and I hope Apothic Wines continues to produce it.
Oh, and did I mention the pretty black cork? Talk about accounting for everything!