Warrioress Shalya Dormyr's Art Reveal!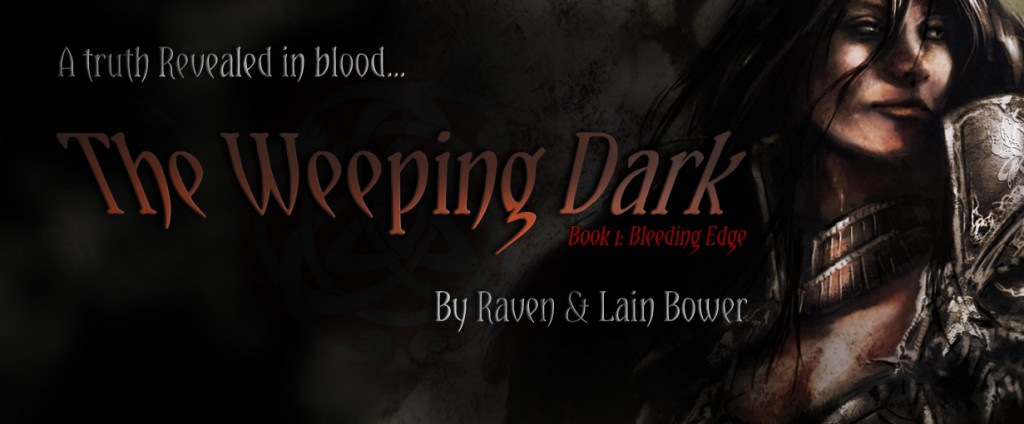 This is a little late in coming – got sidetracked with Hydra Games  🙂
Anyway, Lain and I are proud to show off the absolutely AWESOME artwork and armor for Weeping Dark: Bleeding Edge's main character – the spunky warrioress  Shayla Dormyr!
The artist is Carlos Diaz, one of our Hydra Games artists who has also done all of the artwork for the Andronia: Region of Turmoil world guide (coming soon!) and he's currently working on the huge art list for Primal Earth, Hydra Games' urban fantasy rpg setting. His artwork is superb, his insight into flow and movement is just amazing.
Instead of continuing to blather I'll let his artwork speak for itself –