Rolling Initiative at Hydra Games! ~ RPG Opportunities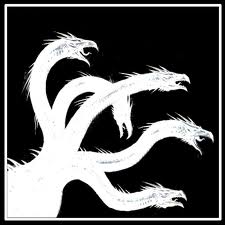 It's exciting times at Hydra Publications!
I'm pleased and honored to announce that I've accepted the position of Lead Designer and Head of Hydra Games Development! It's been a life-long dream of mine to create fantastic worlds for GMs and Players to explore and bleed in  😀  So to say I'm bouncing off the walls of the Lair is an understatement!
We're in the process of building our team and designing the Hydra Shared-Worlds. I'm beyond excited to announce that our shared-world for Hydra Games will be Primal Earth, based off  our Vengeance urban fantasy series! We're also building a fantasy world rife with chaos!
Many of our Team Positions are already filled, but I still have a slim slot of positions to be filled. I'm interested primarily in:
Module writers for Primal Earth and our fantasy world.
Novel writers for our shared worlds.
If interested, please send a query letter and a 10-20 page writing sample in standard manuscript format to: raven(at)hydrapublications(dot)com
We're also interested in fantasy and urban fantasy artists for creating and designing artwork for modules, world handbooks and cover art for novels. If interested, please contact our Hydra Art Director, Desiree Finkbeiner  at art(at)hydrapublications(dot)com