New Epic Fantasy Release ~ Weeping Dark: Bleeding Edge!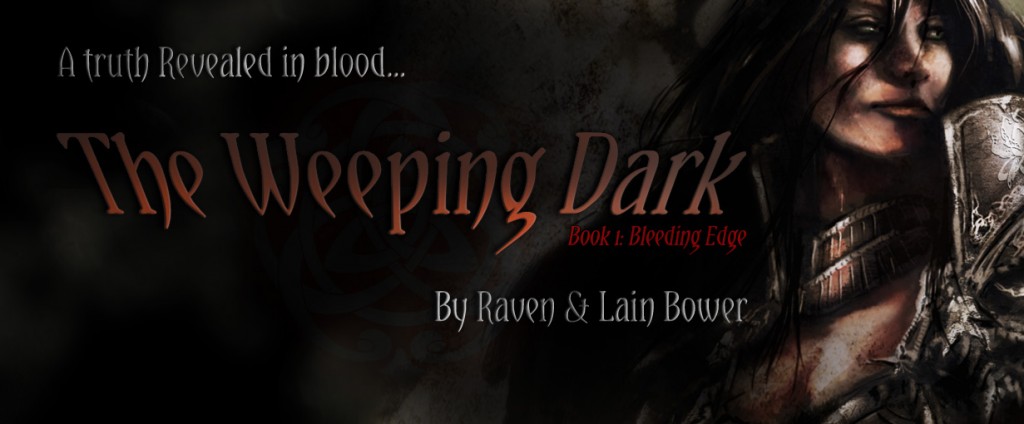 It lives!!!
Lain and I have been working on this fantasy world since we first met and it's gone through some various and interesting changes and twists. Though it wasn't until last year that we buckled down and changed the world from an RP design to a world ripe for writing novels, so this novel release is particularly exciting for us.  That said, we'd love to introduce you to the first novel in our Weeping Dark epic fantasy series – Bleeding Edge!
When a rash of brutal murders target the most defenseless of her people, spunky captain Shayla Dormyr is determined to bring the culprits to justice. Defying the command of the Prima Canticle, who claim jurisdiction over the ritually slain children, Shayla embarks on a rebellious mission that could cost her rank and freedom.
When she unwittingly exposes a Blood Rune to her prime suspect, the troublesome sell-sword Daibryn, it unleashes arcane consequences that renders them vulnerable to an ambitious and cruel Blood Mage.
Shayla and Daibryn embark on an adventure that will take them to worlds far larger than they ever imagined where love, hate and mystery put their souls to the test.
Weeping Dark: Bleeding Edge is now available in Kindle – paperback should be up soon!