Hydra Games ~ Andronia Banner Reveal!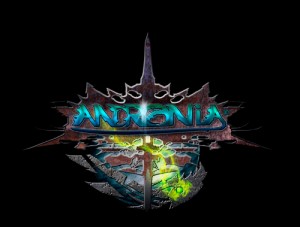 Dun dun dun!!! It's banner time 😀
Hydra Games is pleased to announce our new banner for the world of Andronia!
What is Andronia and what is the Andronia project?
Well, here's a sneak peak at some content from our Hydra Games website, which is still under wraps until we do some final tweaking 🙂
Andronia
Experience the excitement of Andronia – a high fantasy/sci-fi hybrid world rife with peril, excitement and magic! Allow our team to take you and your players on quests and grand adventures or use our materials to create your own campaign within Andronia.
– All Andronia content is Pathfinder Role-Playing Game compatible, so there's no need to learn an entirely new system
– Our world guides give you enough information to effectively run Hydra Games adventures or to create your own adventures within Andronia
– Adventure modules that explore varied terrain, factions, wars and strife of this new world
– Adventure Packets complete with maps, encounter tables and suggestions to make creating your story in Andronia easy
– New feats, items, spells and technology to enhance your gaming experience
– New races to play and twists upon the old races
– New monsters to fight
– New prestige classes and archetypes to build
Love reading? Check out our fiction set in the world of Andronia.
Come and explore with us!
Our first Andronia products launch in early 2013.